In this 40 hour In Person & Online Yin Yoga Immersion, I will address the elements of Yin Yoga, and how to incorporate this practice into your body and into your classroom.
Program Overview
This course will be broken down into a blended model of both online zoom class + live in person classes at Vayusha Yoga. Most training days will include relevant lecture, question and answer periods, teacher led asana practice, partner work, small group work, time teaching and take-home homework assignments. This training is appropriate for teachers, body workers and serious students.
Curriculum
To further explore the quiet beauty behind this practice I will cover:
What is Yin yoga & the main concepts behind the practice
What is Yin & Yang
The power of Intention & approach
Yin tissues vs. yang tissues and why it's important to "exercise" them differently
Compression vs. tension – what's holding us back in a posture
The different ways we can move & direct energy in our body/practice
Exploration of Chinese meridian lines as they pertain to Yin Yoga
Yin yoga posture break downs
Yin yoga sequencing
Time as a teacher teaching yin yoga
2023 Schedule
* Note Virtual vs In Person
Started Tuesday, March 28th and ended Saturday, April 15th 2023
Tuesdays, Mar. 28th, Apr. 4th & 11th from 6:00–8:30pm
Virtual on Zoom
Fridays, Mar. 31st, Apr. 7th & 14th from 6:00–8:30pm
In Person at Vayusha Yoga Studio
Saturdays, Apr. 1st, 8th & 15th from 12:00–6:00pm
In Person at

Vayusha Yoga Studio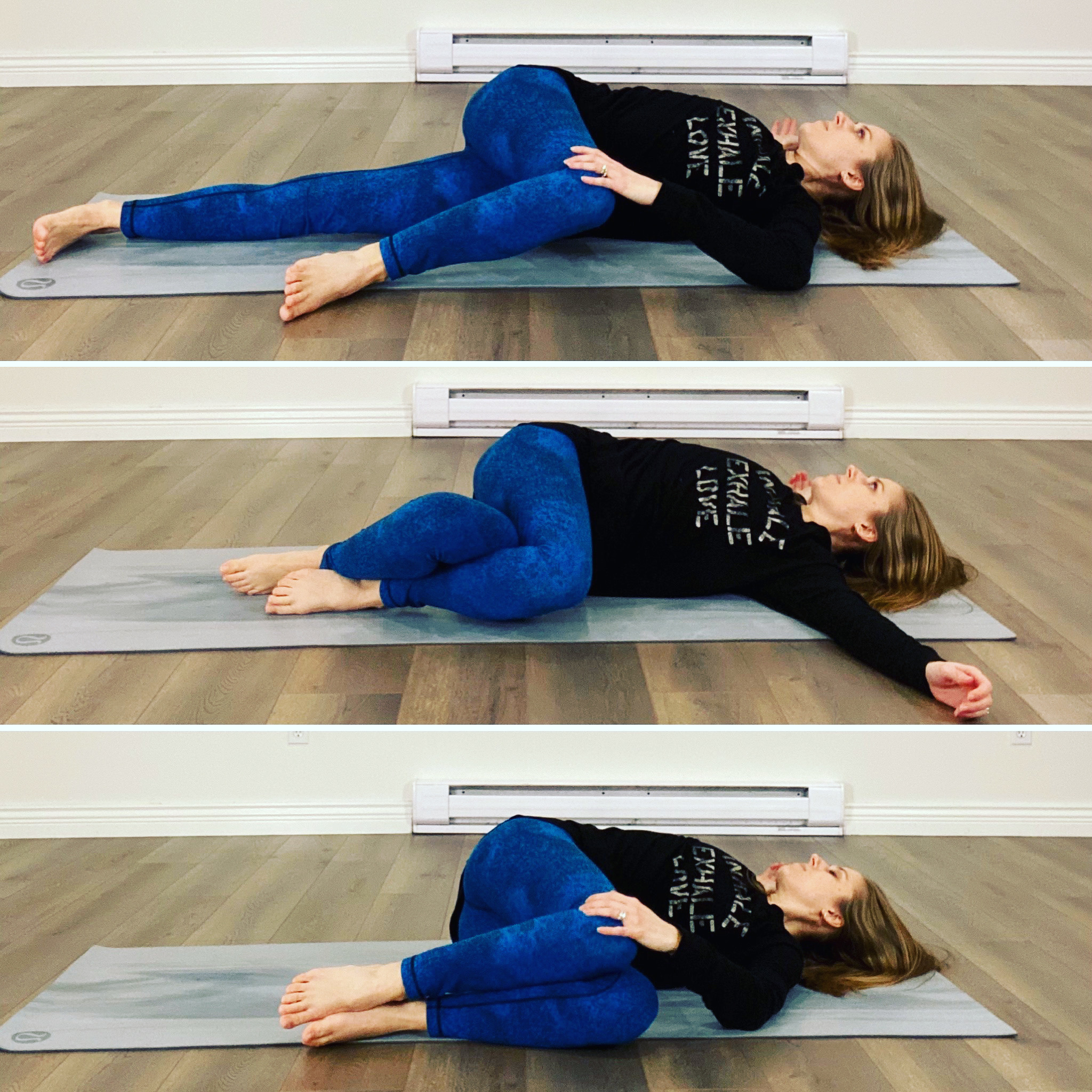 Tuition and Fees
2024 Tuition to be determined
Note: Payment plans are NOT available at this time.
Tuition price includes
A Yin Yoga certification upon full completion of the immersion.
The textbook "The Complete Guide to Yin Yoga" by Bernie Clark.
The 40 hours can apply to your Yoga alliance continuing education credits.
Any yoga props needed within in studio classes. (Note: student must bring their own yoga mat)
Testimonials
I recently had the opportunity of attending Lauren Rogele's Yin Yoga Teacher's Immersion in April 2016.
Lauren's enthusiasm for teaching and to yoga is authentic and she has an easy way of connecting with her students because her style is genuine and inclusive. Her dedication and commitment to students is evident in her presentation and she is a gentle, kind leader who isn't afraid to tell you what you need. Lauren empowers others because she is relatable, and she shares her own personal yoga journey and life openly.
I came to this Yin Yoga Immersion with the intention of learning a little bit more about my own personal yoga practice. I really had no expectations but to learn about Yin philosophy and its correlation how I could incorporate it into my Yoga. I am someone who often physically pushes myself too far because I sometimes find difficulty in yielding when I sense pain in my body. And when faced with this discomfort, I can struggle to find an appropriate edge for myself and don't know when to pull back.
Yin Yoga Immersion was the perfect training I needed. Lauren lovingly and skillfully provided a good solid foundation of the teachings of Yin Yoga. She taught me to find my edge, become still, hold and soften into each posture, appropriately. I now have the right knowledge to practice without going beyond my edge. I am confident in my own practice and have started to teach this to others. Through Lauren's thoughtful guidance, I have also gained more yoga teaching skills, including physical and energetic alignment cues, class themes and sequencing, and how to make yoga postures and classes accessible for a wide range of personalities and body types. Lauren also encourages her teacher-students to develop and embrace their own unique, authentic style of teaching and to do so with confidence and clarity. Lauren is building a community of many wonderful yoga teachers whom she continues to inspire and motivate, both personally and professionally.
This is the second training I have taken with Lauren and I feel grateful and very fortunate to have met and studied under her. She is a special person whom I admire and respect on many levels and can look to for support and guidance along my path. Her heart truly shines when she teaches and shares her love of yoga with others.
Sincerely,
Perri N
Lauren is a tremendous facilitator. The 40 hour Yin Yoga Immersion not only provided much theoretical information, but ample experiential learning, which I believe is important in any training. Whether you're an experienced yin practitioner, or completely new to the practice, Lauren ensures that you leave feeling inspired & fulfilled!